MSI Live Update is a powerful tool and with user friendly interface that allows you to update, scan and download your BIOS, drivers and the firmware, as long as your computer has an MSI mainboard.
With MSI Live Update, you do not need to search the drivers on specific MSI web page. MSI Live Update will download the appropriate drivers automatically.
MSI Live Update is a tool that supports all manner of functions and also has minimum compatibility Challenges. Just in case you also have a problem with any of this application then there is a possibility that you just need to work on the update of utility file to ensure that it works within the normal range.
Keeping your motherboard and graphics card drivers up-to-date is very important, as the latest versions are designed to make the devices run properly. It can also spare you the trouble of buying newer hardware only to resolve an issue that can be otherwise fixed with firmware updates.
Runs on 32-bit and 62-bit PCs | MSI Live Update
MSI live update is licensed as freeware for PC or laptop with Windows 32 bit and 64 bit operating system. It is in the system utility category and is available to all software users as a free download. It is available to all software users as a free download for Windows 10 PCs but also without a hitch on Windows 7 and Windows 8.
Update your BIOS, firmware and drivers on MSI mainboards
The application's tab-based interface is very simple and well-managed, facilitating easy access to all features. Although it's easy to use, it is not designed for beginners. If you don't know what you are doing, it is advisable not to update your MSI hardware devices, as this might result in restricted access to BIOS and permanent damage to your computer.
View of run scans and system information
The main window displays detailed information about your computers, such as the operating system, motherboard model and graphics card, current BIOS version (for both the motherboard and video card) as well as last scan date and the total number of outdated items.
There are two scanning options available: the automatic mode instructs the program to check all the items (drivers, BIOS, utility) and find available updates, while manual mode lets you choose the exact items you want to locate.
Analyze run updates and scan results
On scan completion, the results are displayed in a table where you can view the installed items and their version, access item information (including the release changelog), as well as start downloading items with a newer online version. The installation for each object begins right after download.
MSI Live Update logs the download history and allows you to set reminders, so you don't forget to run update scans periodically. At the set time and date, a pop-up window appears, allowing you to start or postpone a new scan.
All aspects considered MSI Live Update turns out to be a really practical tool for locating and installing updates for BIOS, drivers and firmware on MSI mainboards. Just keep in mind that you must use it with care.
Usage
While about 40% of users of MSI Live Update come from the United States, it is also popular in Germany and France.
You May Also Like:
MSI Live Update Latest Free Download For Windows
Price: Free
[sociallocker id="97″]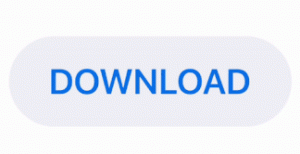 [/sociallocker]